At Lady Helen, we're only as good as our ingredients. We work closely with a network of independent Irish suppliers and farmers who are the cornerstone of our restaurant. In season, we use fruit and herbs from our walled garden and fragrant wild garlic which grows abundantly throughout the estate, and features in our logo.
Fermoy Organic Cheese Company
Based in Co. Cork, Frank and Gudrun Shinnick milk 50 Friesian Montbéliard cows. They supply us with cheeses such as Ballyhooly Blue, Cáis Dubh and St. Gall vintage cheddar.
Kilkenny Strawberries
Elaine Landy grows supreme organic strawberries outdoors in Owning, Co. Kilkenny, picking them in the morning for our service later that night.
Artisan Foods
Artisan Foods is owned by Simon Kilcoyne in Dublin who supplies Lady Helen with the finest produce from the legendary Rungis market in France. Having worked in France, John has a special love of French produce, with Anjou squab pigeon a signature dish at Lady Helen. Simon also supplies prized seasonal produce such as Landes asparagus, morels and girolles, grelot onions and bianchetti truffles.
Abernethy Butter
Allison and Will Abernethy from Co. Down supply us with their traditional and smoked Abernethy Butter which are handmade with the cream from local dairy herds in their area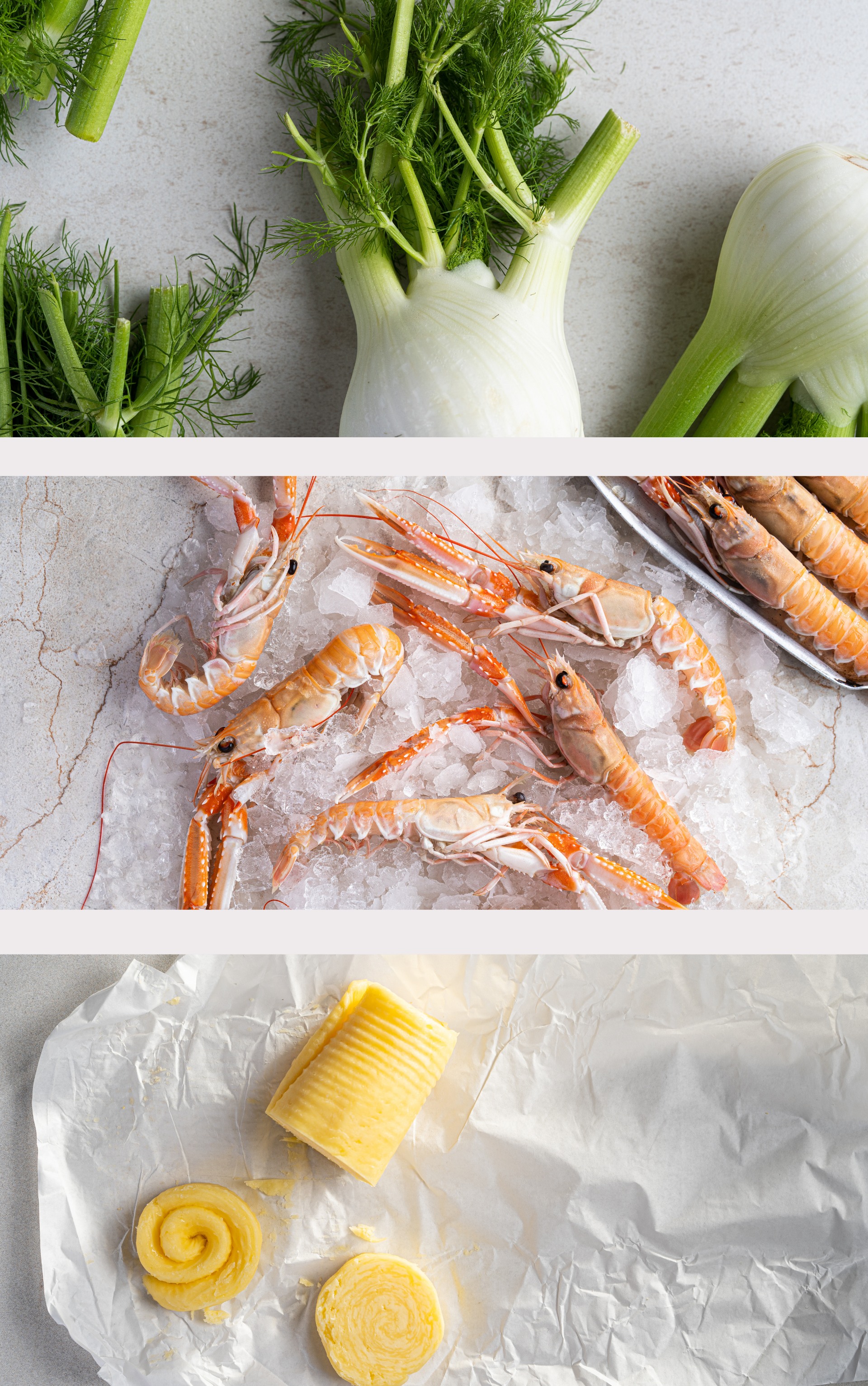 Wiltshire Truffles
Run By Zak and Nina Frost supply Lady Helen with exceptional summer and winter truffles imported from the best regions.
Kish Fish
Our lobster, turbot, scallops, mackerel and Dublin Bay prawns all come from specialist fishmonger Kish Fish in Dublin. We only serve prime wild fish on the menu at Lady Helen.
Good Herdsmen
All our veal is grass-reared and organic, supplied to us by Good Herdsmen in Cahir, Co. Tipperary. Ethics and animal husbandry are very important to us, with each calf reared by their mothers for the full duration of the animal's life.
Redmond Fine Foods
Purveyors of bespoke produce brothers Rocky and Ian Redmond deliver a selection of specialist ingredients for our menu.